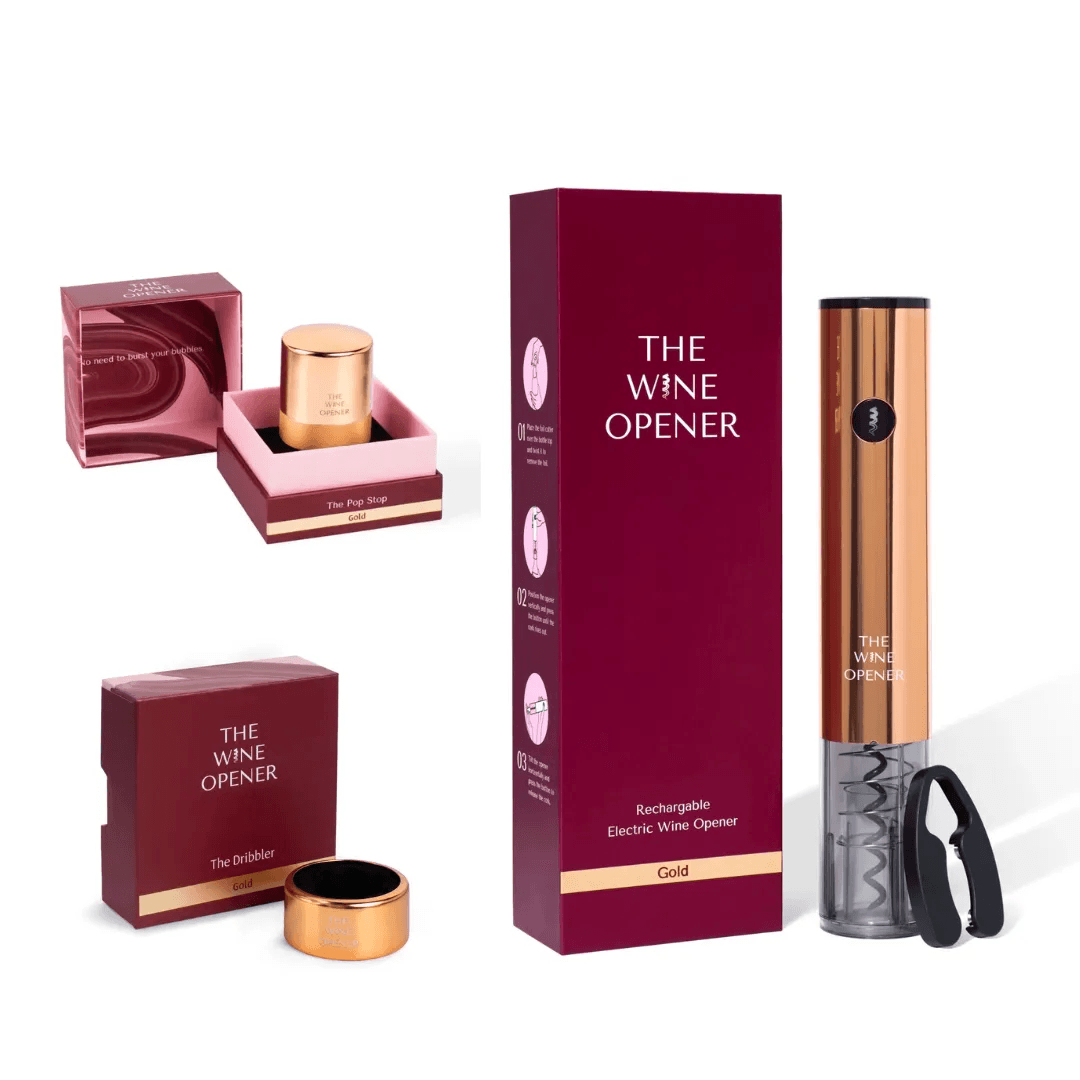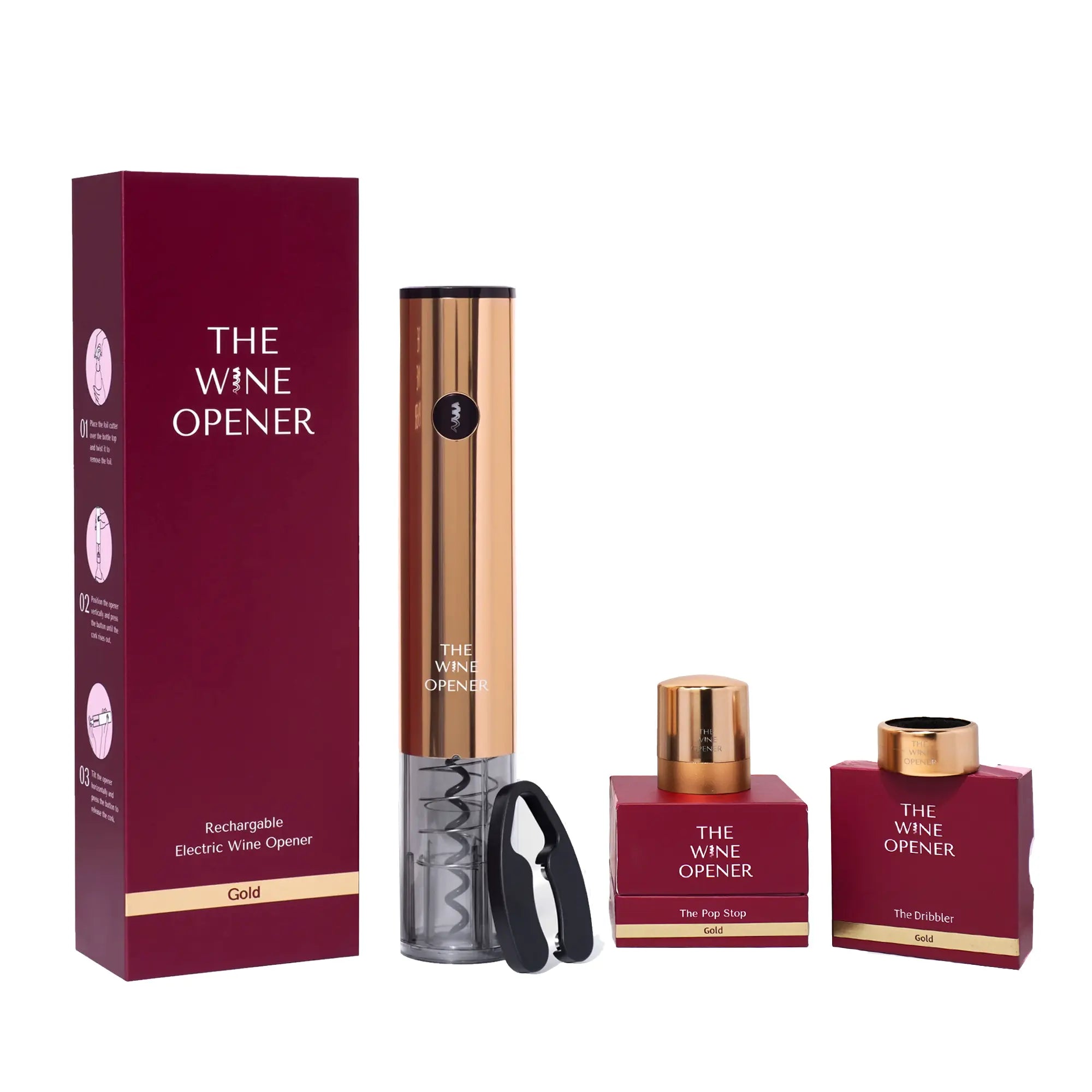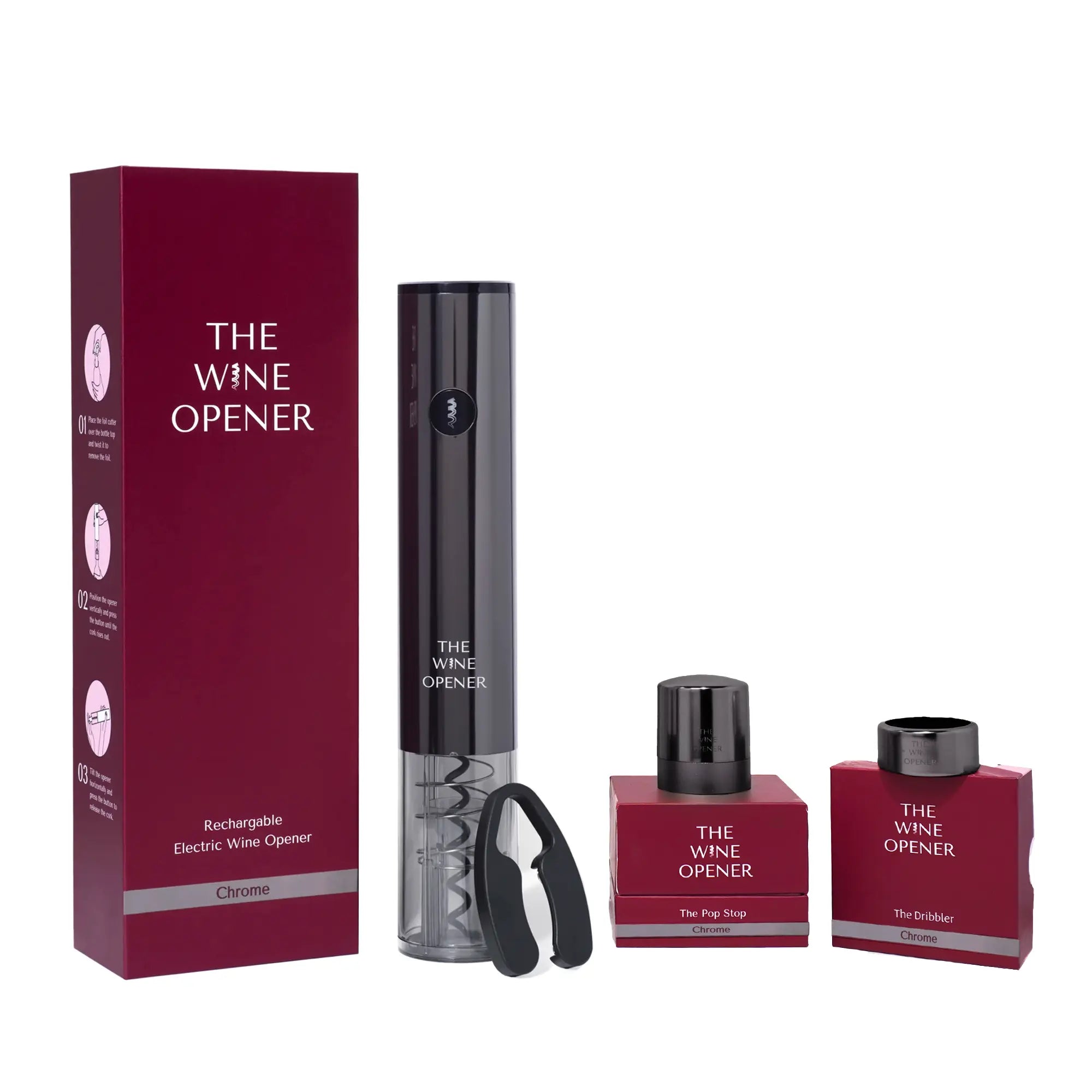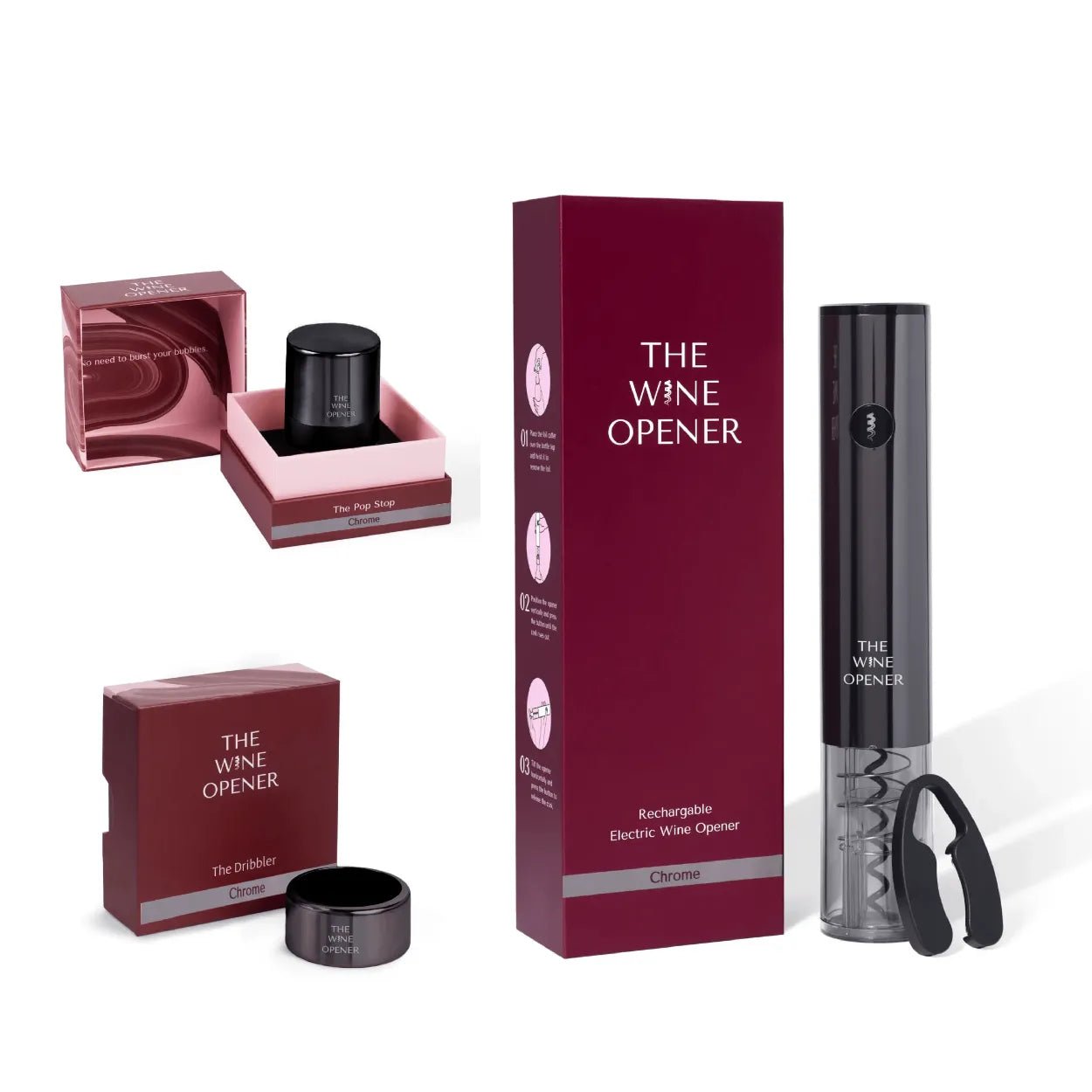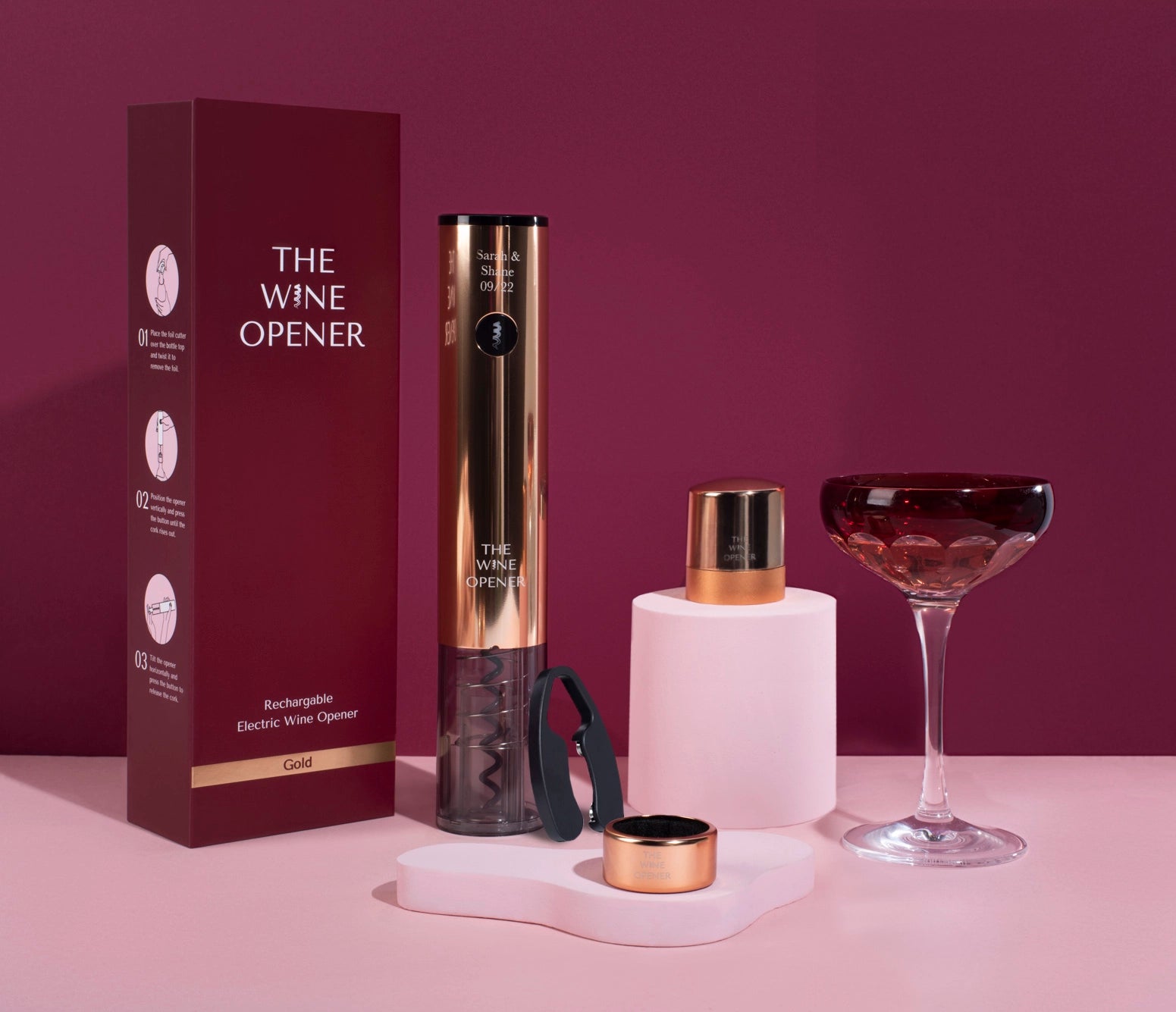 More Info

This exclusive bundle features The Wine Opener for easy opening, The Pop Stop for keeping your drinks bubbly, and The Dribbler to prevent spills. The perfect gift to treat yourself or a loved one.


Custom engraving available on The Wine Opener.
Shipping & Returns

Shipping within Ireland and the UK is between 3 - 5 working days. Please allow up to 8 working days for shipping outside Ireland and the UK.

Please allow 3 working days for personalised orders to be processed plus shipping times outlined.

You may return unused and un-personalised merchandise for a full refund within 30 days of purchase. All Wine Openers come with a 1 year warranty. Shipping and processing fees cannot be refunded. 

You can view our full shipping & returns policy here.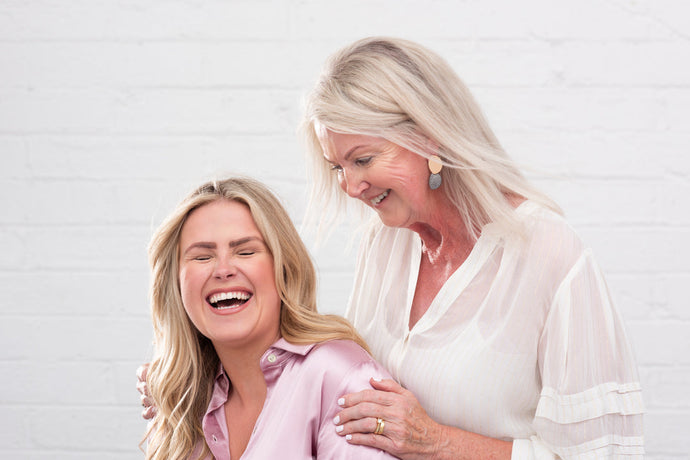 Founded by an Irish Mother & Daughter Duo
Their goal was to make savoring a glass of wine effortless and enjoyable, just as it should be. They created The Wine Opener and accompanying accessories, all designed to transform the way we open, pour, and savor our favorite wines.
The Wine Opener is an embodiment of the joy and togetherness that sharing a bottle of wine can bring.
Learn More About Our Story
Frequently Asked Questions
Do you offer express delivery?
Can I use normal batteries in the wine opener?

Yes you can but its not recommended as the rechargeable batteries that come with the product are stronger and made for the device.
Can I travel through the airport with The Wine Opener in my hand luggage?

Yes, remove the batteries from the device and treat it like all other electrical items. The corkscrew is concealed; this is why you can bring it through security. Remember not to gift wrap it, you will not be able to remove the batteries and it will be taken from you.
Can I use The Wine Opener on champagne or prosecco?

No please do not use The Wine Opener on Champagne or Prosecco bottles as the device will break and will not be covered under warranty.
How can I remove the cork from The Wine Opener when I've opened my wine?

You need to place The Wine Opener at a 90 degree angle for it to feed out. If the cork gets stuck (this can happen if the device is not placed in the center of the cork) please use a blunt knife to apply pressure and it will release.
Does The Wine Opener come with a warranty?

We offer a 1 year warranty on The Wine Opener for our customers.