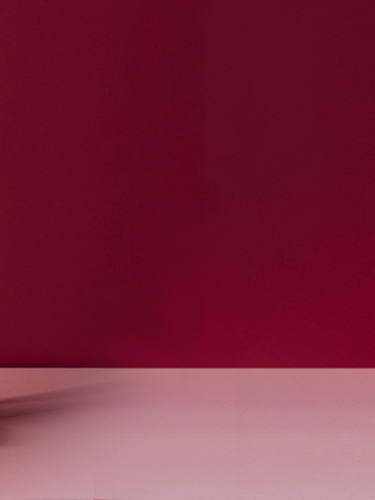 The Story Behind
The Wine Opener

Since 2021, The Wine Opener has been the magic behind your effortless wine experiences. We're not just about products; we're all about crafting moments you'll remember. Our story is one of hard work, creative sparks, and a love for good wine. Scroll on to learn more about our wine adventure.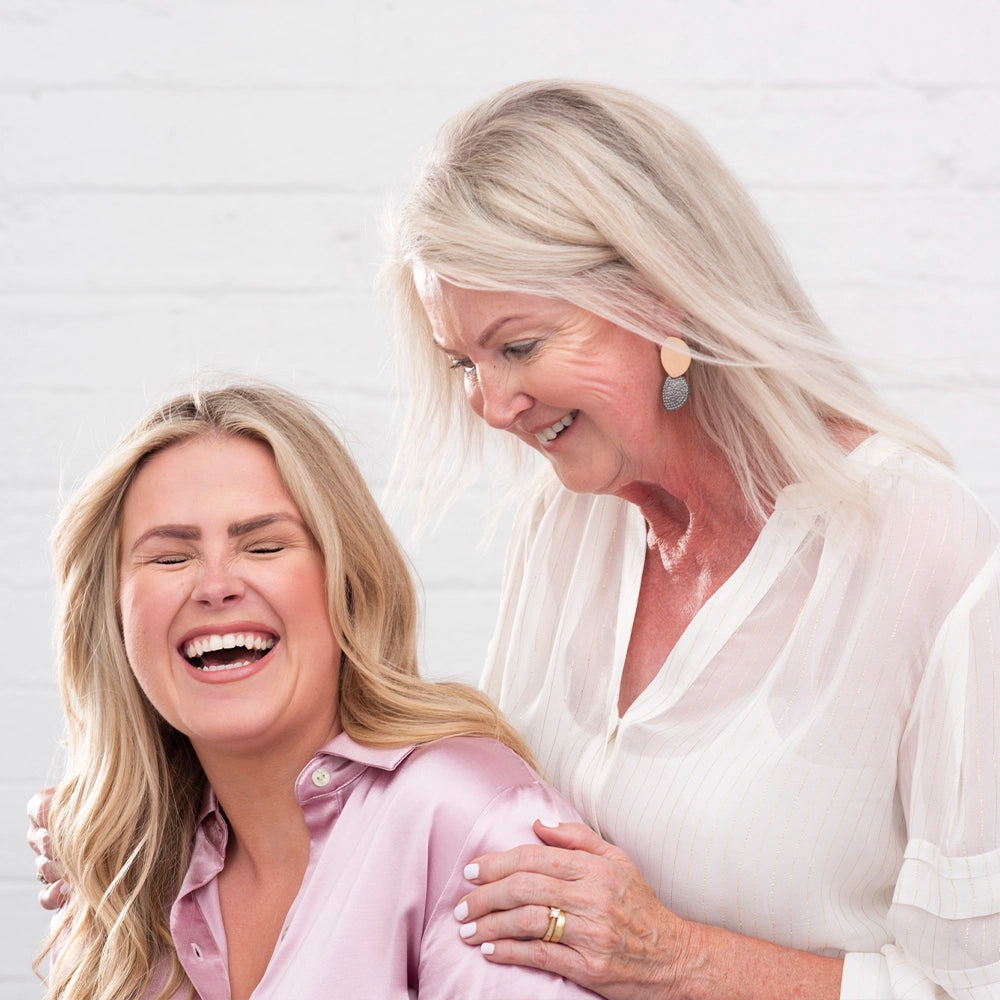 How it Began
Motivated by their shared love for wine and the frustration of dealing with traditional corkscrews, Sophie and Mary, a mother-daughter duo, embarked on a mission. Their goal was to make opening a bottle of wine a seamless experience, driven by the desire to enjoy a relaxing glass together without relying on Sophie's assistance due to Mary's arthritis.
As they scoured the web for a solution, they quickly discovered the demand for a wine opener that combined lightweight design, ease of use, reusability, and a touch of elegance. This realisation led to the birth of The Wine Opener, a product that has since redefined the simple pleasure of uncorking a bottle, making it effortless and delightful once more.
Shop Now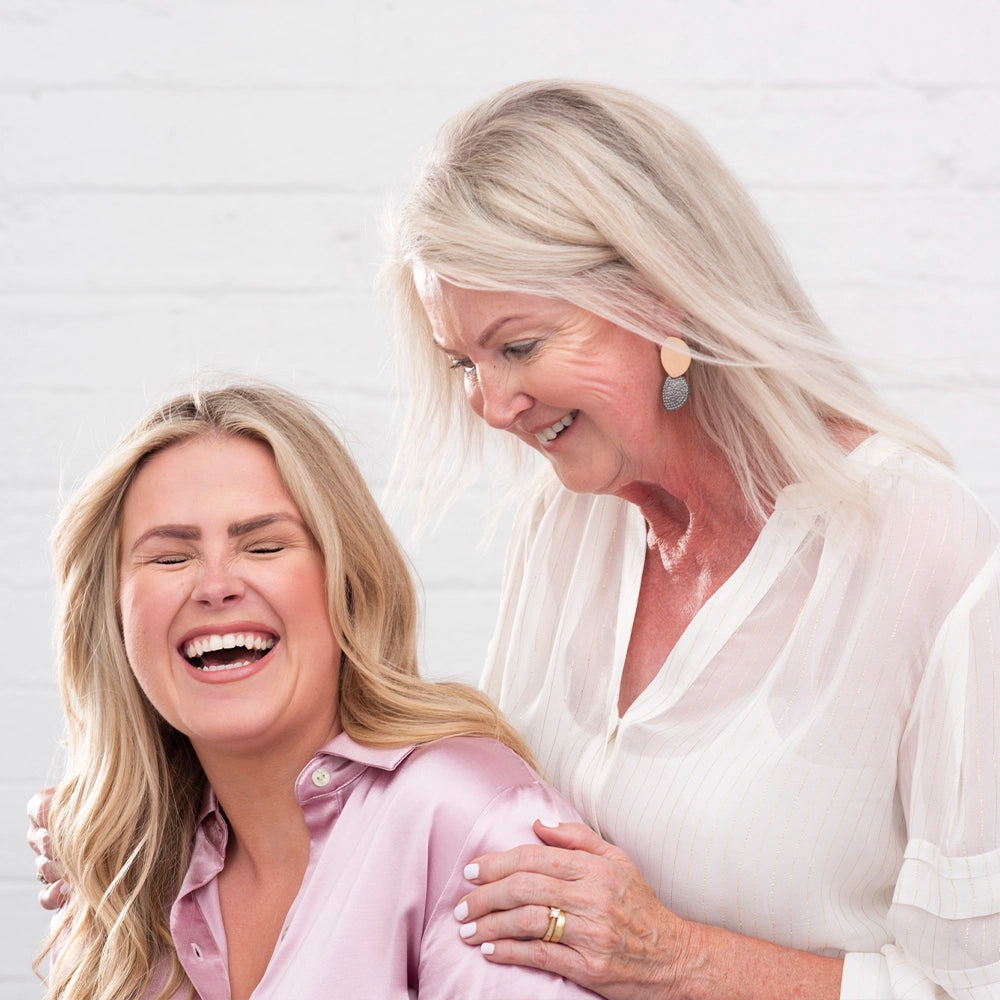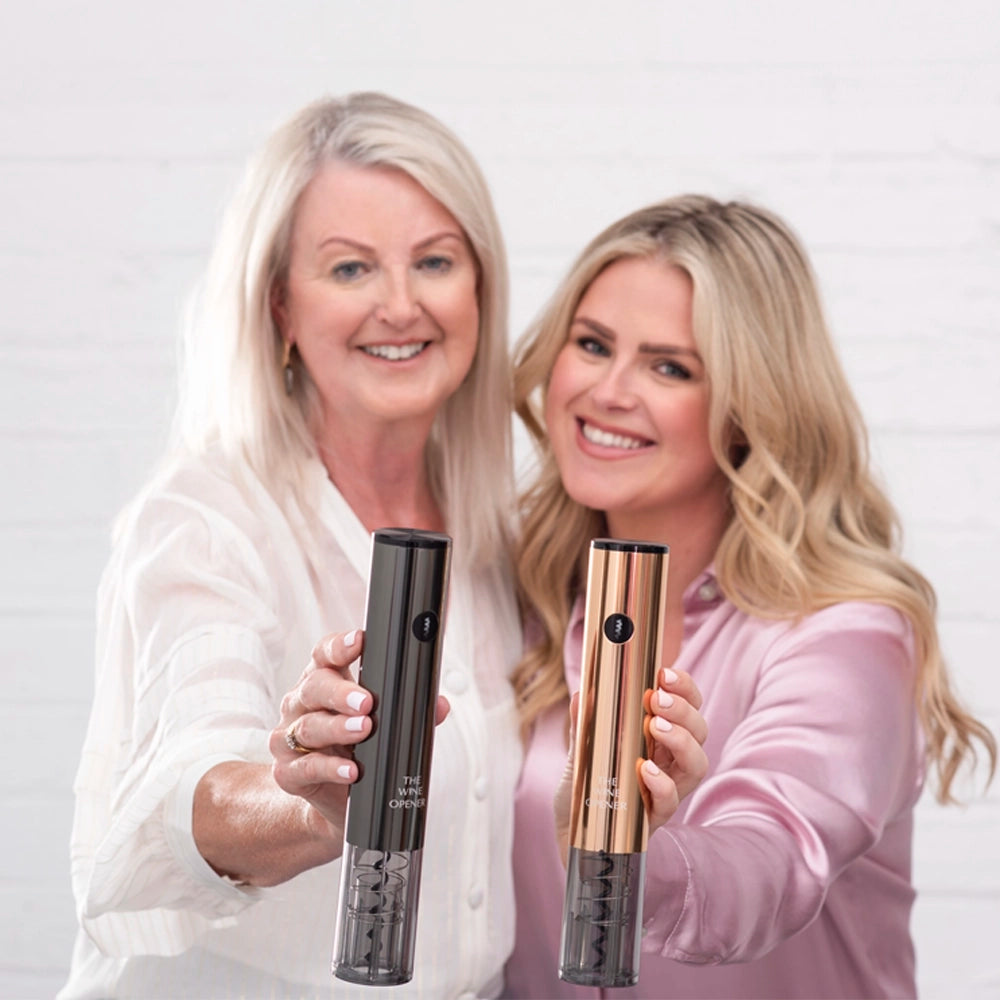 The Wine Opener
Our game changing original product that will make you wonder how you ever uncorked wine without it. With just a push of a button, it effortlessly opens your bottle, adding a touch of elegance to your wine experience.

Available in beautiful gold or chrome finishes, The Wine Opener can also be engraved to make the perfect personalised gift for the wine lover in your life. Raise your glass to simplicity and sophistication – and let's toast to a future filled with delightful uncorking moments!"
Shop Now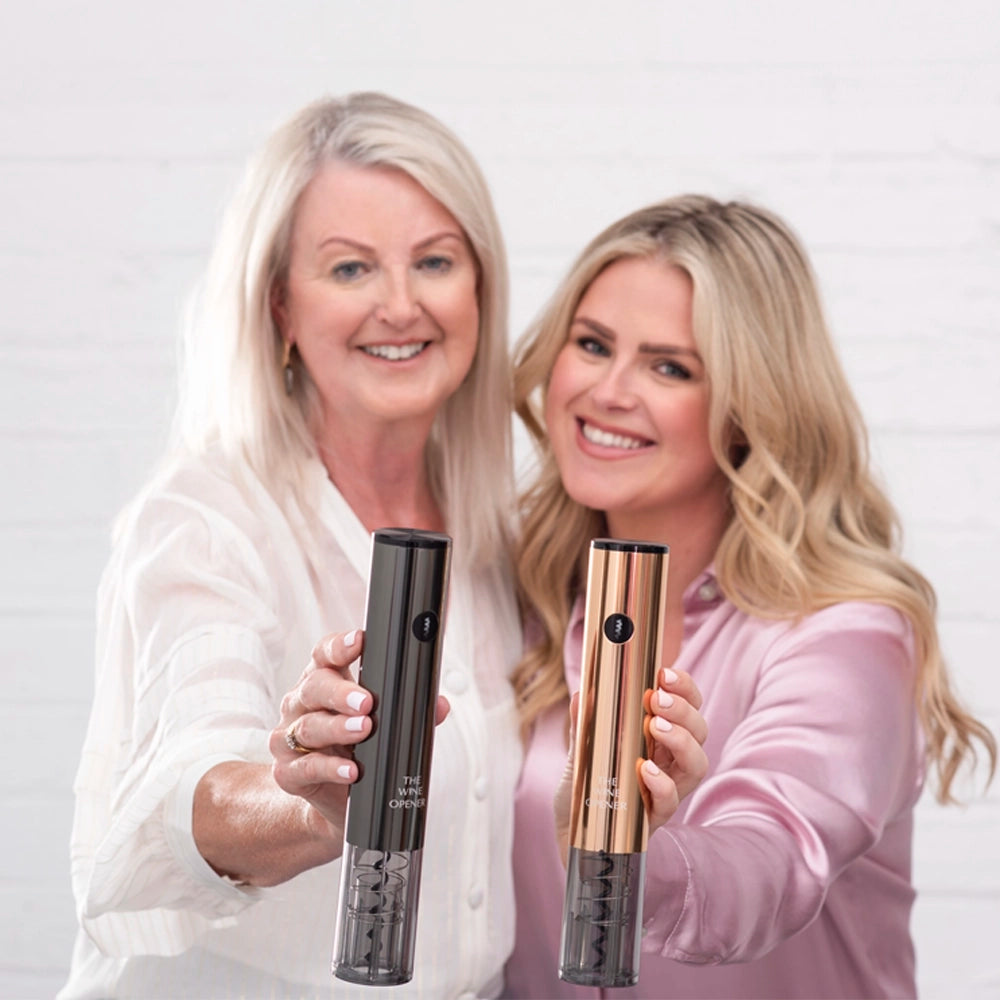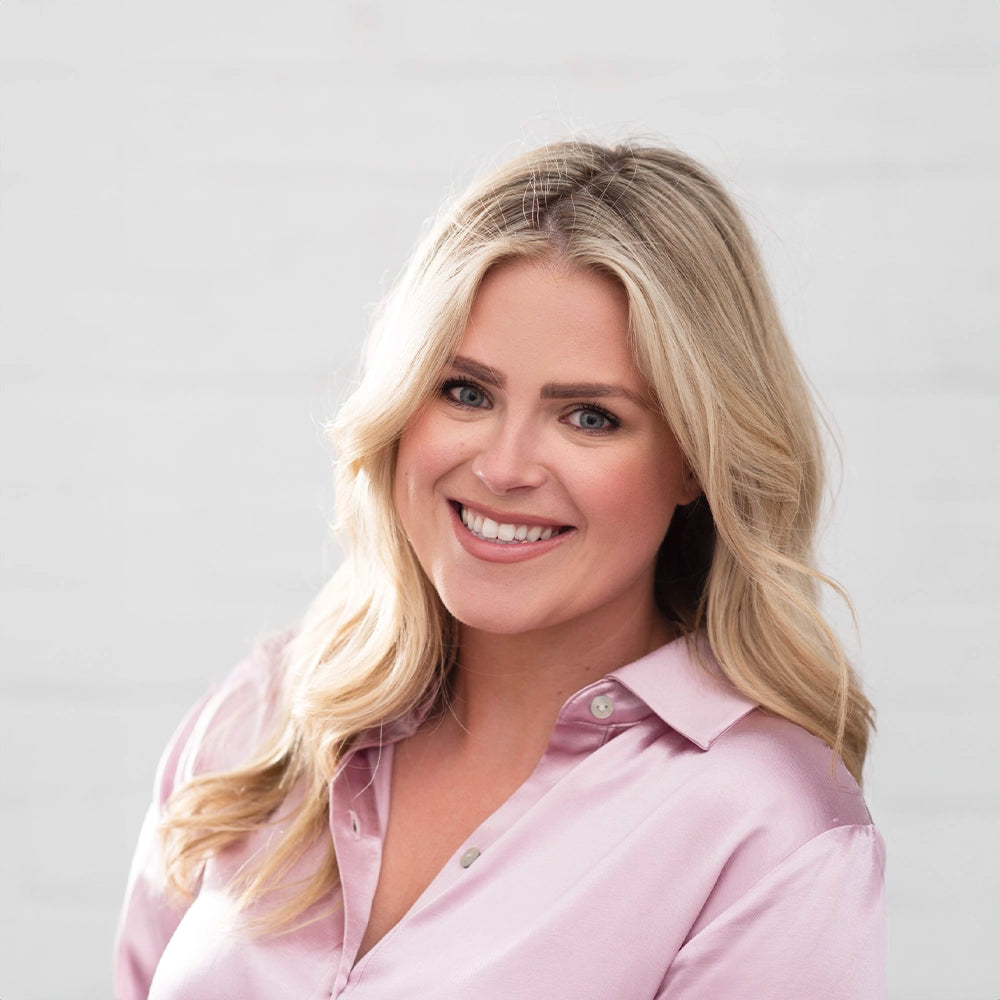 Sophie Leahy
Sophie Leahy, the dynamic driving force behind The Wine Opener, brings a wealth of experience and passion to our brand. Graduating with a BA in Communications from DCU in 2014, Sophie has spent over eight years mastering the intricacies of brand and digital marketing.
Sophie's innovative spirit and dedication to enhancing the wine experience have been instrumental in the growth and success of The Wine Opener. Her vision, combined with her profound expertise in marketing, has led to the creation of products that not only simplify the wine ritual but also add a touch of elegance to every uncorking moment.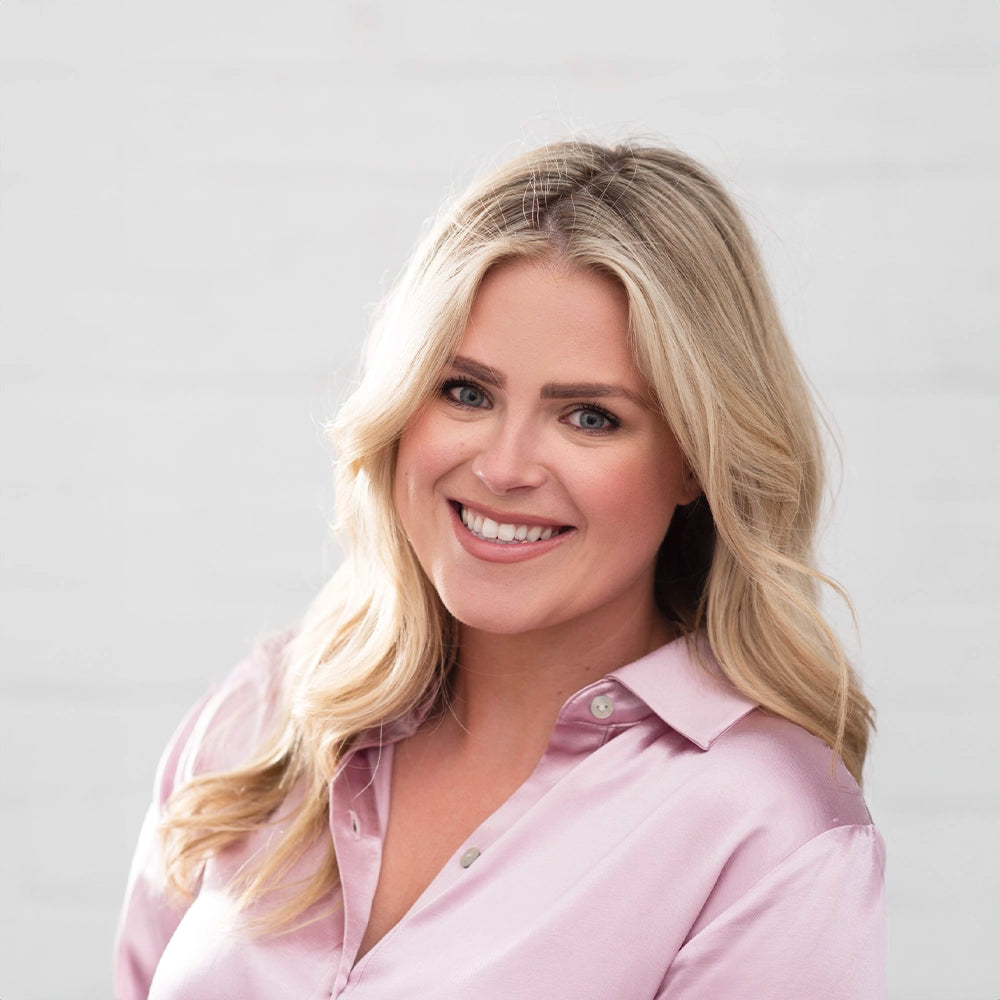 Effortlessly Uncork with the Touch of a Button